This July 4th, celebrate freedom with stickers!
Stickers are a fun way to communicate your thoughts and emotions more expressively. Whether you're working on an Independence Day campaign or just want to add something visual when posting on social media, we've got you covered.
In this freebie, you can find 40 colorful July 4th stickers in both PNG and SVG formats. They are neatly organized in 2 packs, each containing 20 assets.
Both sticker packs are licensed under Attribution 4.0 International (CC BY 4.0), so feel free to use them however you like. All we ask is attributing Iconfinder.
July 4th pack (20 vector stickers)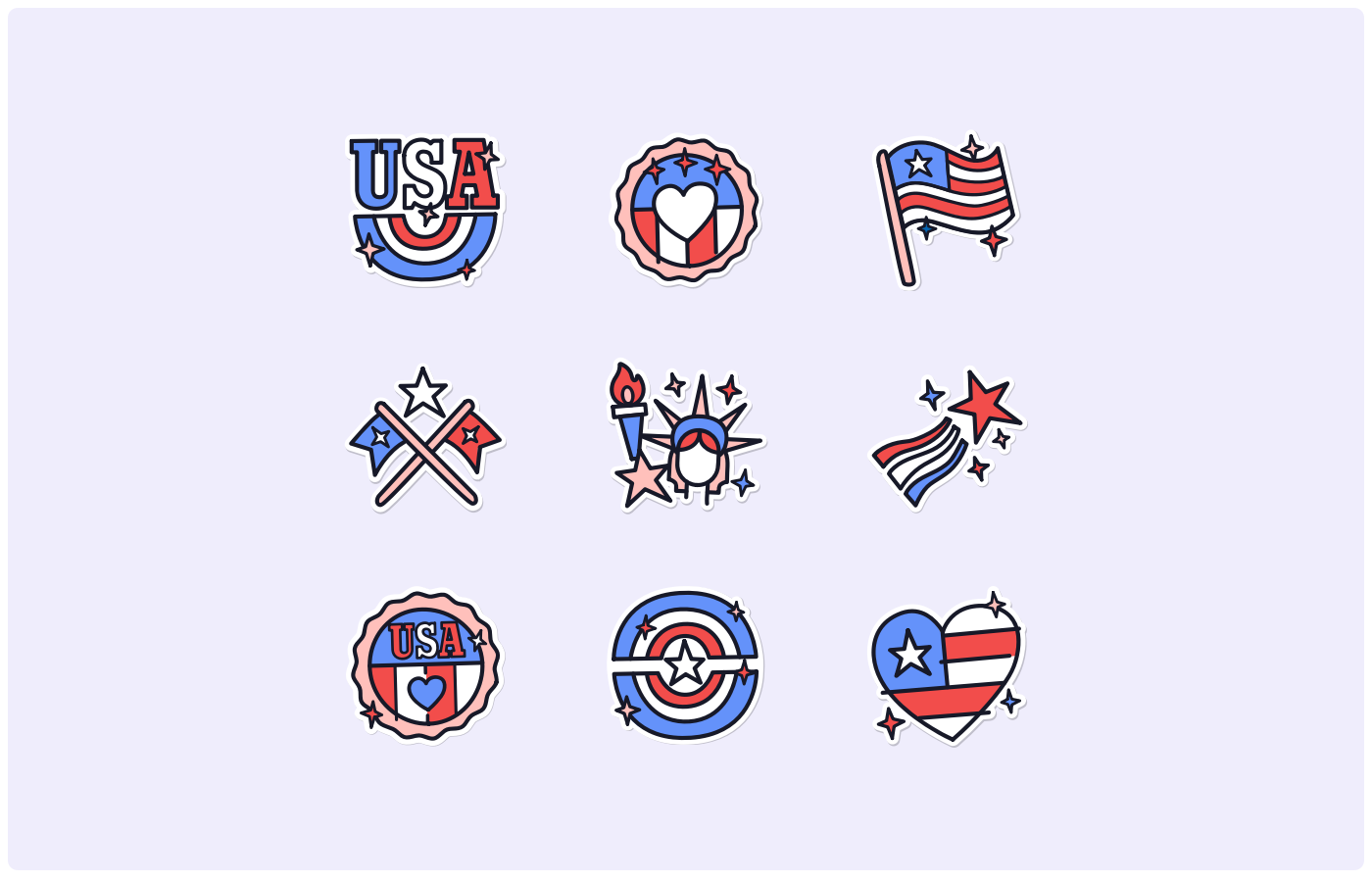 Download for free on Iconfinder ->
Fourth of July pack (20 vector stickers)