Add your own stickers to Trello and make your board much more fun to work with.
Another sprint, another project, another to-do list. How about making it more fun? You probably already know that in Trello, you can add stickers on top of your cards for better visual organisation. We're here to help you make it more personal with adding your own stickers.
Here are 3 easy steps to upload custom stickers into Trello.
1. Find a pack of stickers that you like
Since the default Trello sticker options are fairly limited, we decided to create a pack of stickers that are available for you to download for free.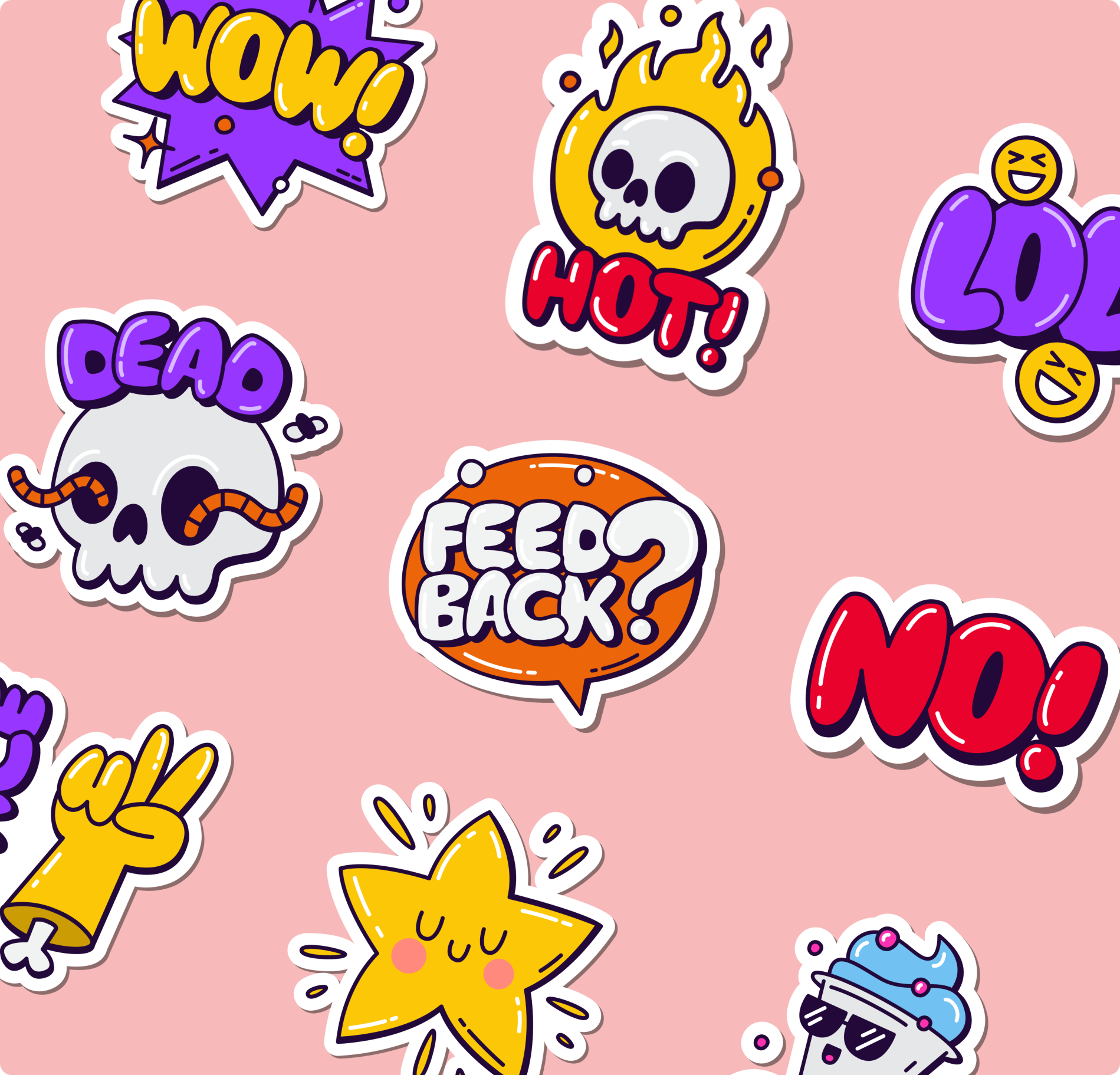 Download 40 free project status stickers
Tip: Make sure to download PNG - that's the required format in Trello.
These stickers are also available as a Figma community file. You can find more free stickers on Iconfinder.
2. Upload stickers to Trello
In your Trello board, go to Show menu and then Stickers.
Scroll to the bottom of the sticker options and find Custom stickers with a big round chubby + button.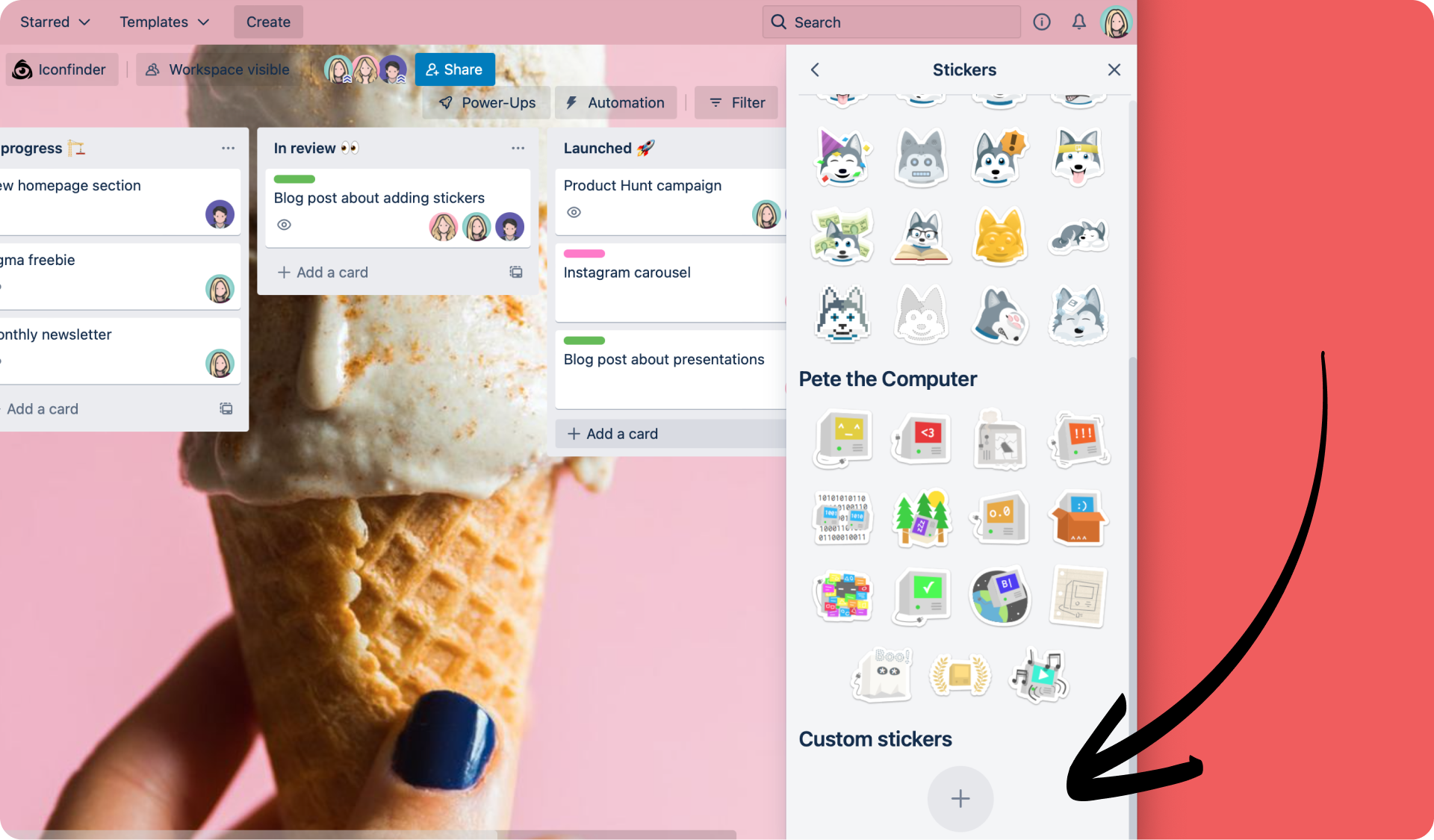 ⁠Click the button and a window will pop up for you to find the pack of stickers you want to upload in your computer. Choose all sticker files that you want to upload and confirm.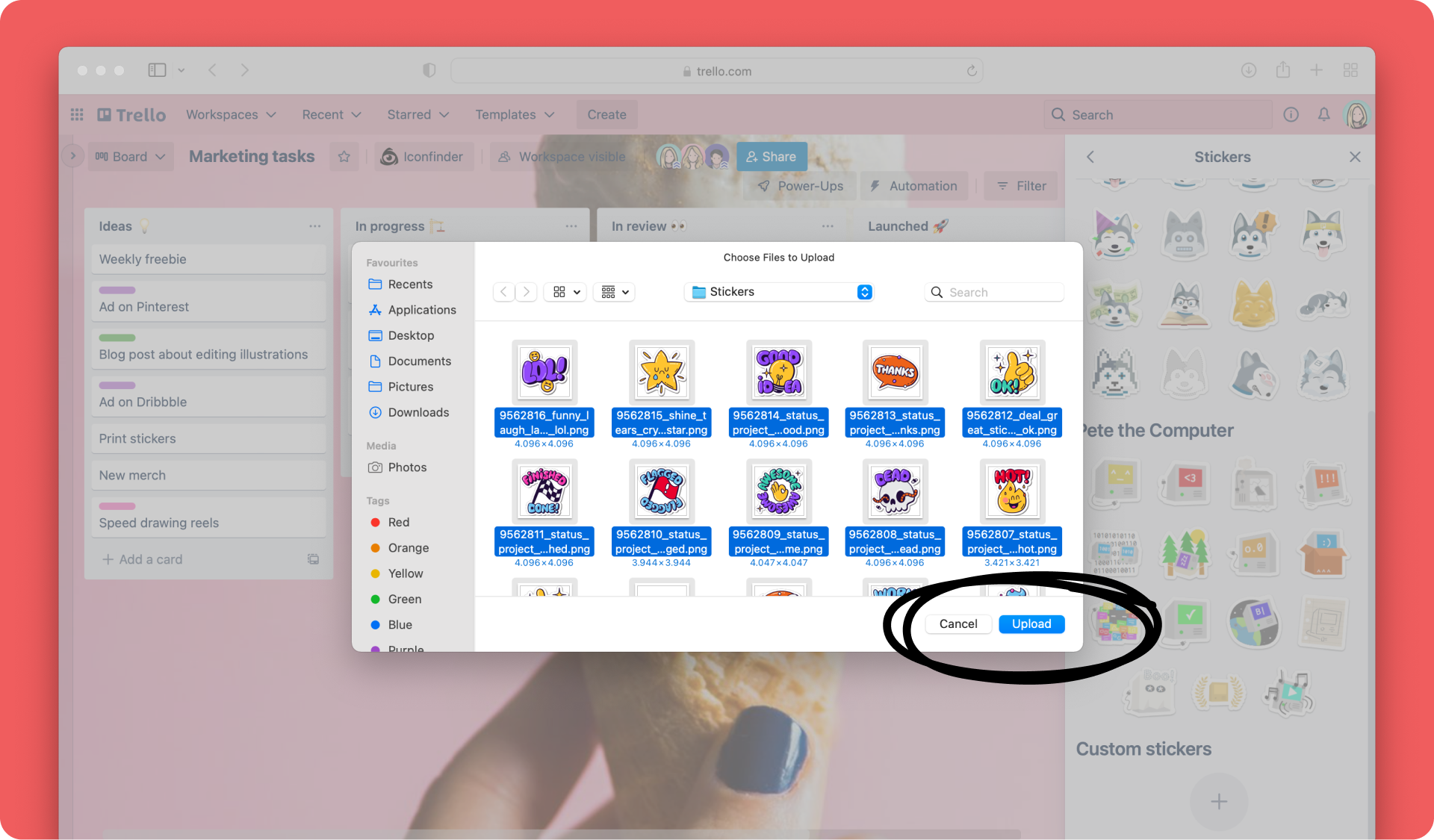 Depending on how many stickers you are uploading at once, it may take Trello a few seconds to finish the task. When your newly added stickers are ready, the previews will appear under "Custom stickers" section.
3. Add 'em stickers
That's basically it. Your stickers are ready for you to use. You can add them to the Trello cards by drag and dropping them.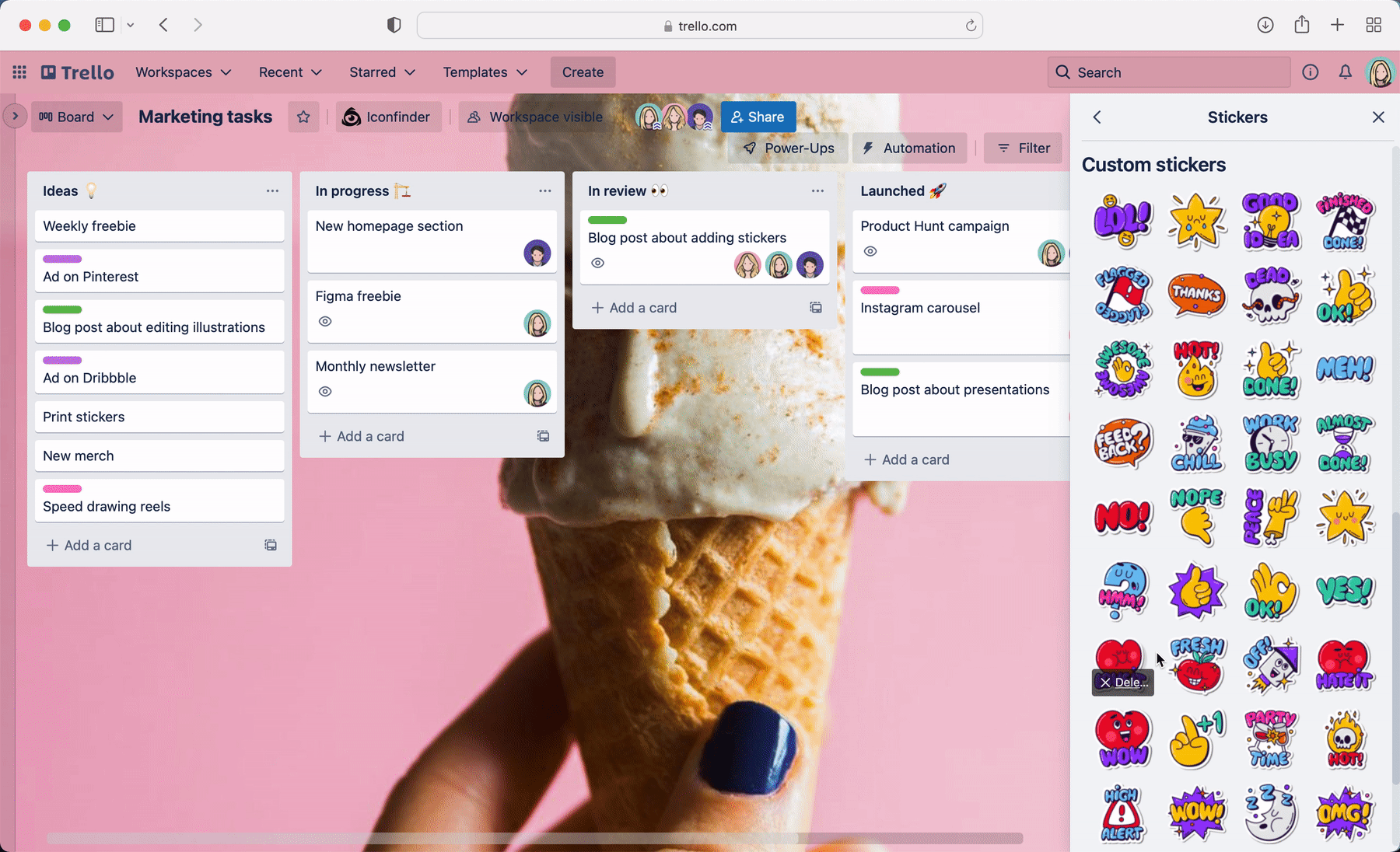 If you'd like to remove a sticker from a Trello board, simply hover over it and a button for removing it will appear.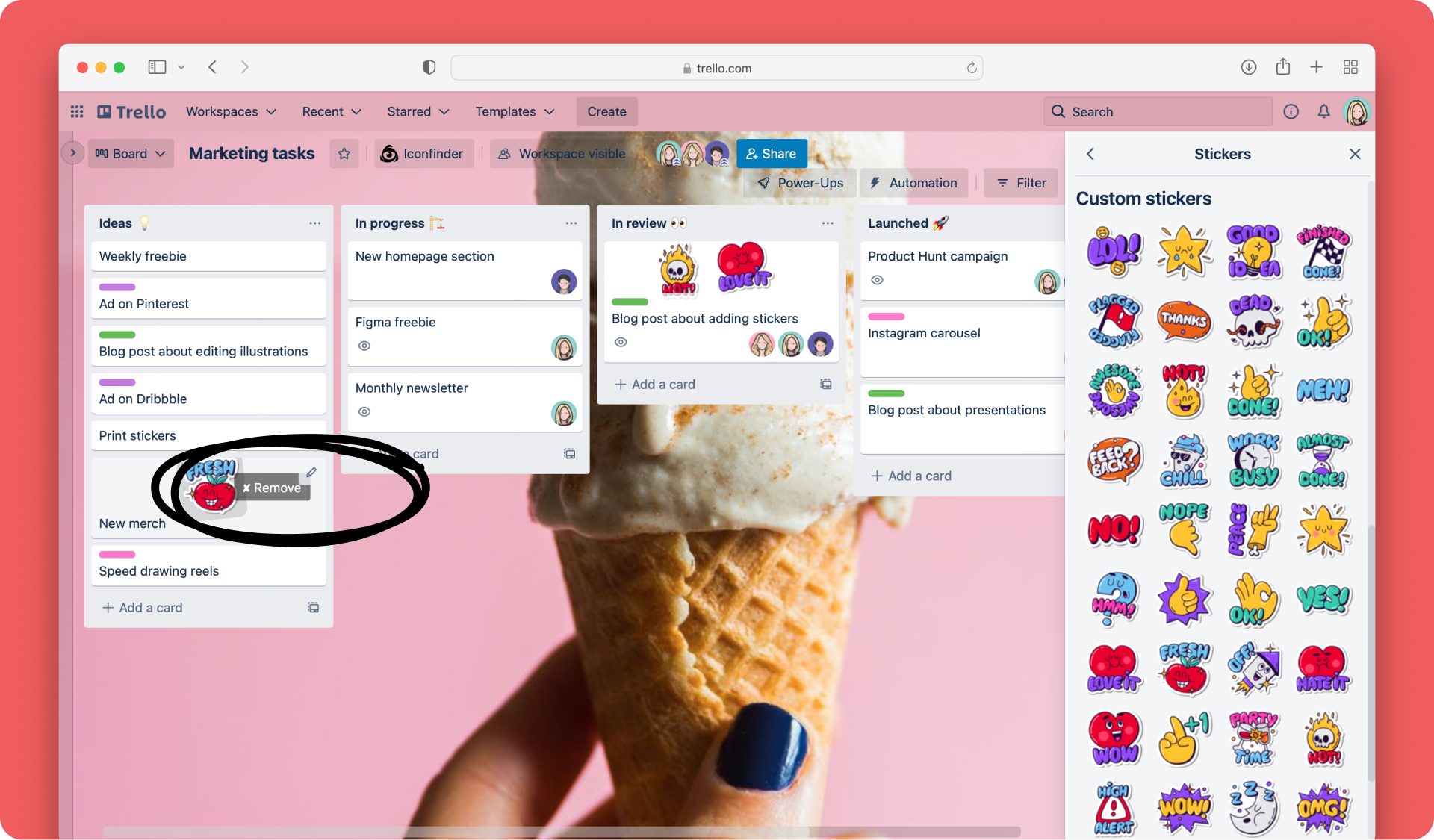 Happy sticking!